Board members
Committee of Usapho Foundation
Chairperson
Andrew has broad business experience in multiple industry sectors such as ICT, BPO, Business Consulting, and Real Estate. His knowledge, skills, and expertise include Strategic Business Development, Strategy Formulation and Execution, Public Sector Engagement, and Corporate Governance. Andrew has a Bachelor's degree in Commerce and a Professional Post-graduate Qualification in Company Secretarial and Governance Practice. Andrew is a father to two children, who from the inception of the organisation has been diligent and dedicated in assisting Usapho to realise its vision and mission.
Vice Chairperson
B Prim Ed (UCT) | ADR, Cum Laude (AFSA) | Leadership Coach (ICF)
John has worked for the last 20 years in the Social Development field. He is passionate about helping both individuals and organisations unlock their collective energies and potential.
John has spoken and facilitated on Human and Organisational Capacity Development and Leadership on 3 continents. He has worked extensively with NPO's, Parastatals as well as Government Departments in the SADC, West and East Africa regions. John has been able to successfully use a unique blend of cultural sensitivity and humour to affect positive outcomes in diverse and complex settings. John is an accredited Assessor and Life Coach. He is also a Master Trainer (UNDP) in the Community Capacity Enhancement Programme.
John recently graduated Cum Laude through the University of Pretoria and the Arbitration Foundation of South Africa (AFSA) in their 'Advanced Dispute Resolution Programme' and currently serves as a member of the AFSA panel.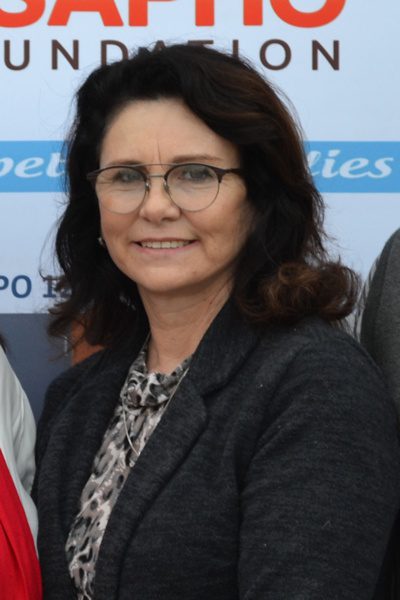 Secretary
Yvonne is a registered nurse, who has started up a close corporation, which are providing 24 hours nursing services to all the residents of a Retirement Village. Yvonne is married and has two adult children. Her experience in management, administration, human resources and leadership are just some of the skills that Usapho will benefit from. She has a passion for helping people, especially those who are marginalised and vulnerable. Besides her leadership skills, she is a team player and takes pleasure in seeing people develop their full potential. Her desire is to see Usapho as a sustainable organization and run successful development programs to the families.
Treasurer
Stefan started volunteering at USAPHO Foundation since April 2018, managing our finances and monthly accounting duties. In December 2018, he agreed to serve as Treasurer of their board. A great achievement since his involvement with the organisation, is that he already ensured that the organisation get 2 unqualifies audit reports. In his 12-year career he had been involved in the growth of businesses on every functional and operational level, from developing company policies, procedures and procurement to corporate governance, HR, Information Technology and Strategic and Business planning. He is passionate about challenging himself each day as well as doing whatever he can do to improve the lives of those around him.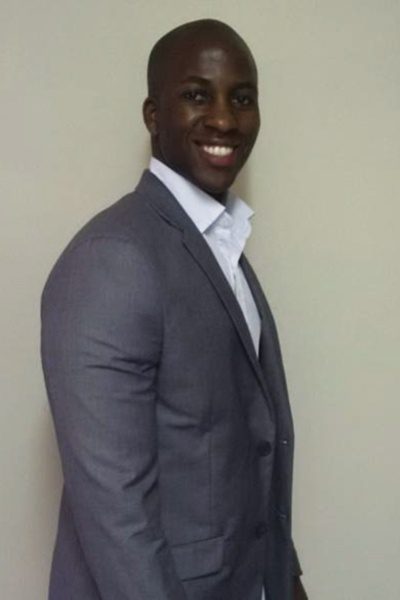 Board Member
Director of Autism Western Cape; an organisation that aims to empower individuals with Autism Spectrum Disorders (ASD), their families, communities and everyone impacted while working towards inclusion through acceptance, advocacy, education, awareness and support. He has a passion for the NPO sector and has dedicated his working experience to the sector. Mduduzi Dube studied a Bachelor of Social Work and after a few years of working in the field he noticed that there was room for improvement in the ways NPOs were run, including their funding models. Determined to bridge this gap Mduduzi pursued a course in business management, a certificate in fundraising and Obtained an MBA. During his career Mduduzi Dube has managed 3 award winning centres that catered to children with severe and profound intellectual disabilities.
Ex-Officio Board Member
Elize is a qualified Social Worker, mother of 2 girls and has always been passionate about working with families. She started working as a Student Social Worker at Correctional Services and qualified as a Social Worker while working there. She has extensive experience in working in Child Care Facilities, such as Boys Town and Tenterden Place of Safety in Wynberg. The 11 years as a Practice manager for a Paediatrician equipped her with diverse management skills. Besides her focus on Usapho, she also assists the Parent Centre, facilitating workshops and talks.